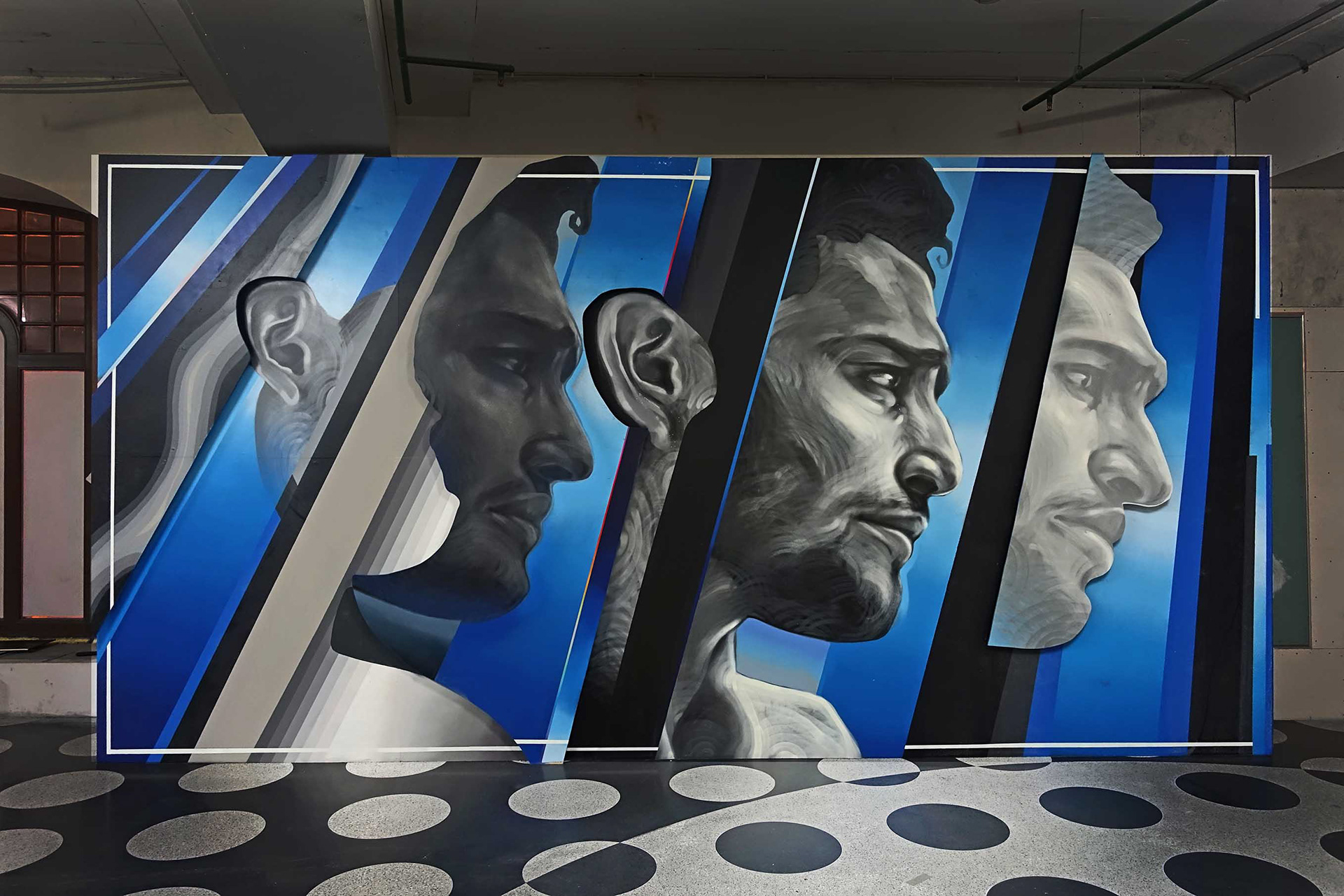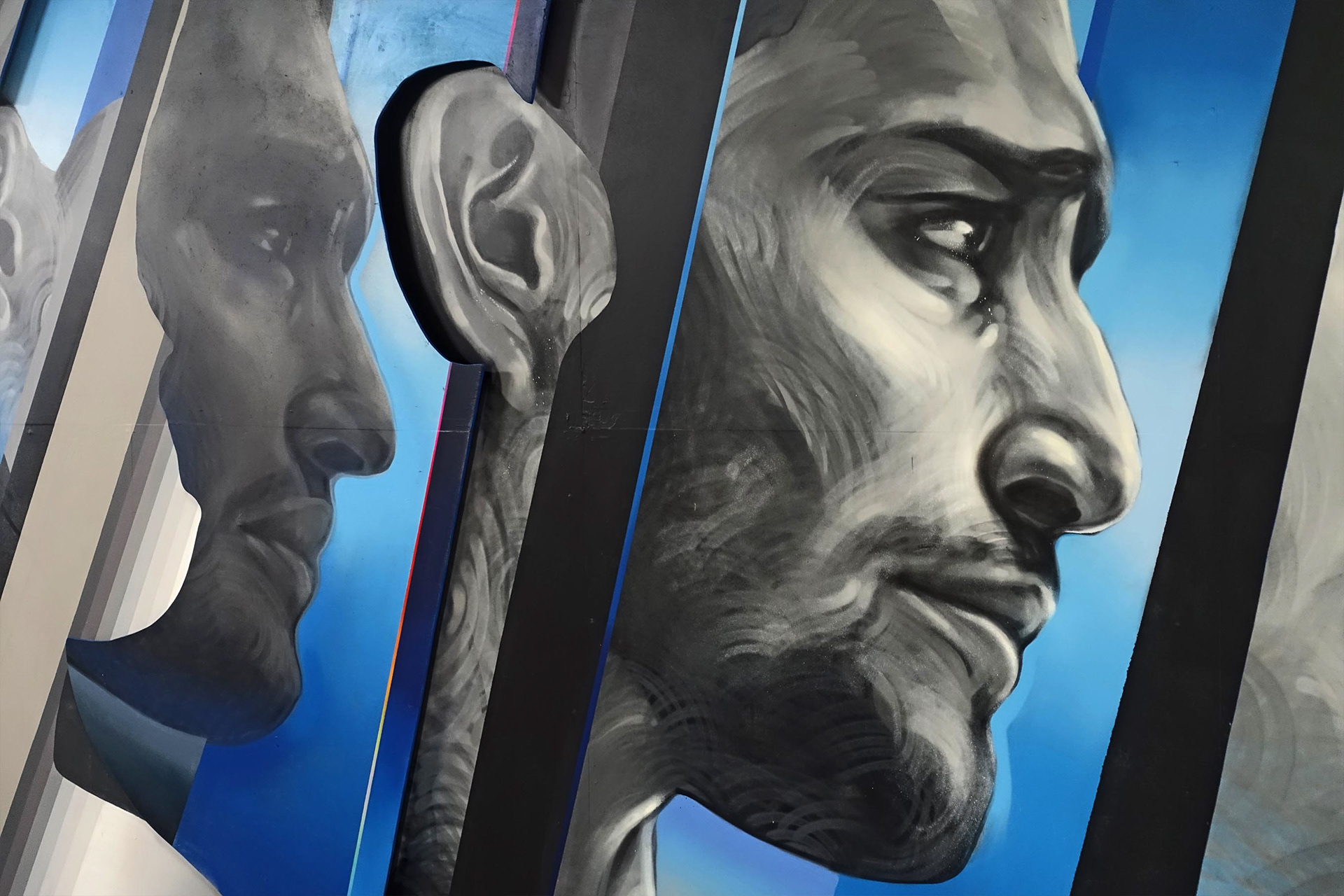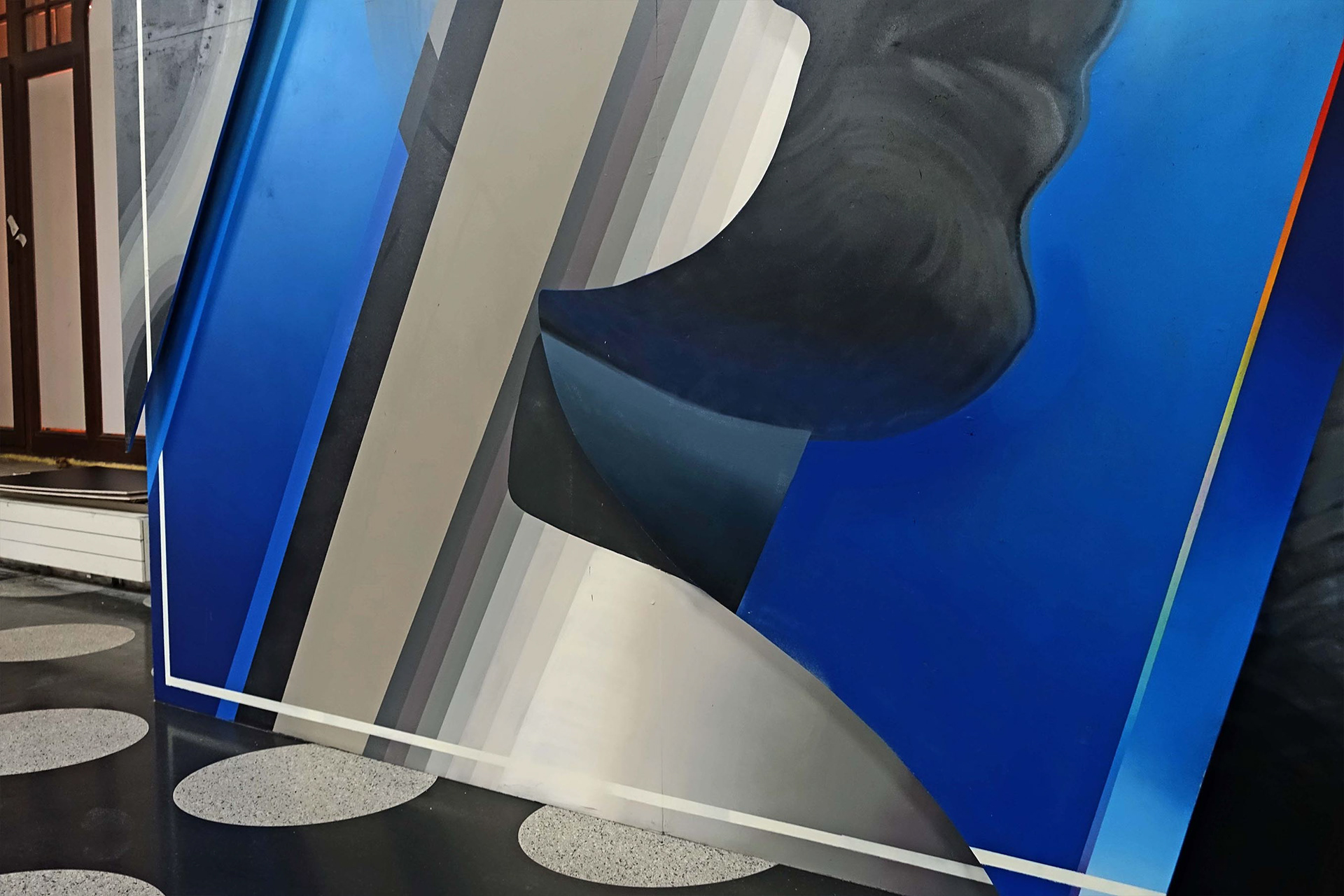 We have built the constructiom from scratch without the aid of proffesional builders.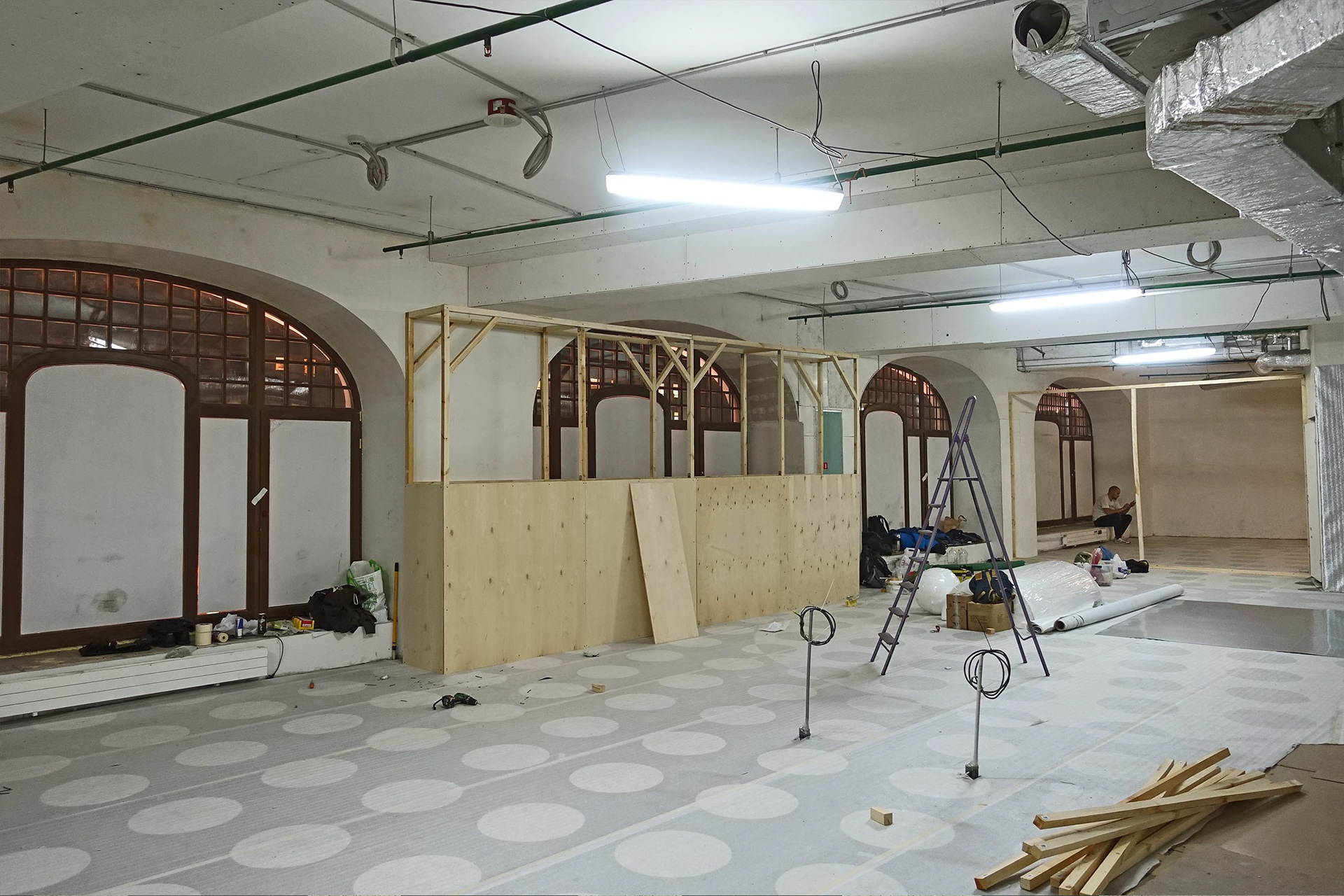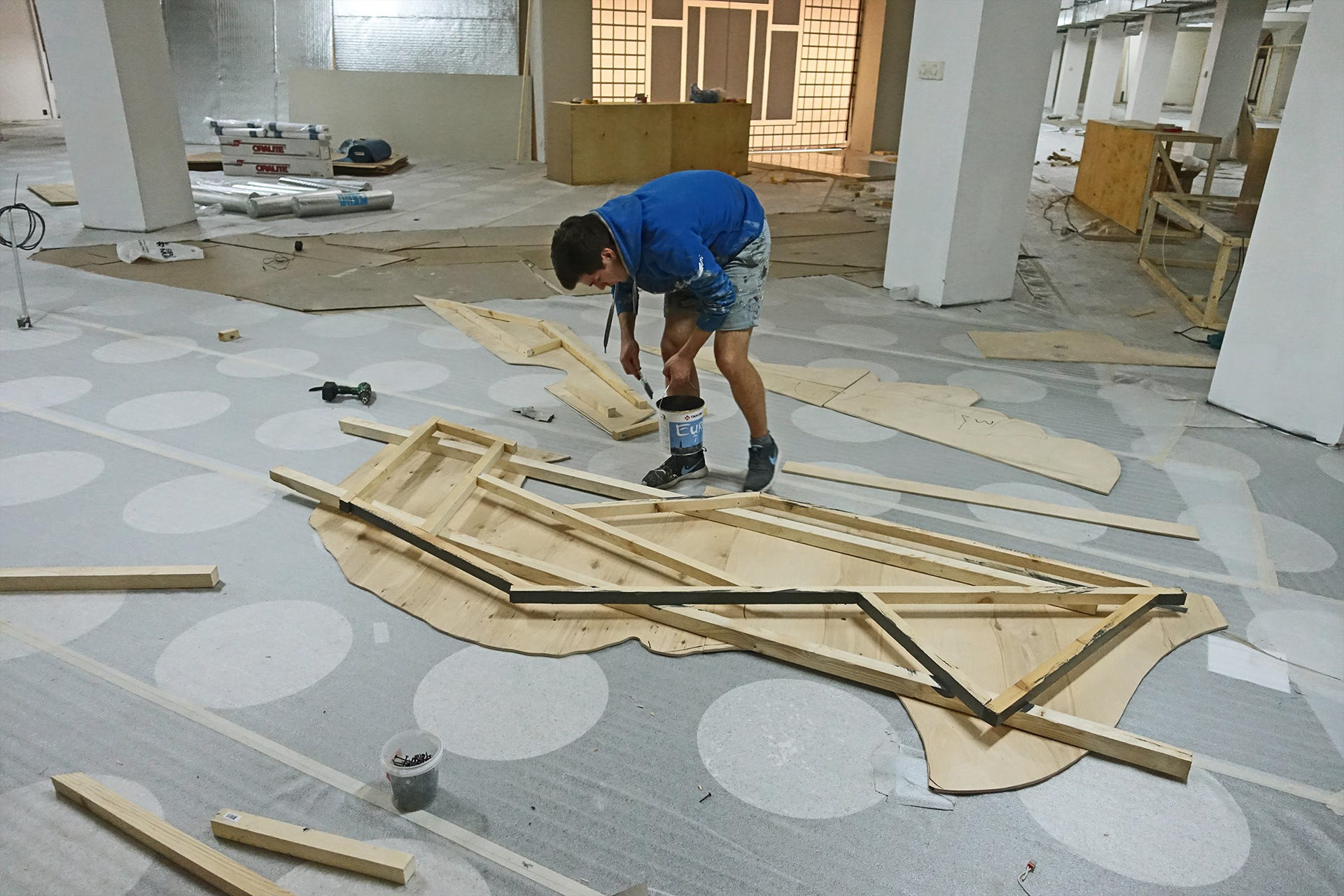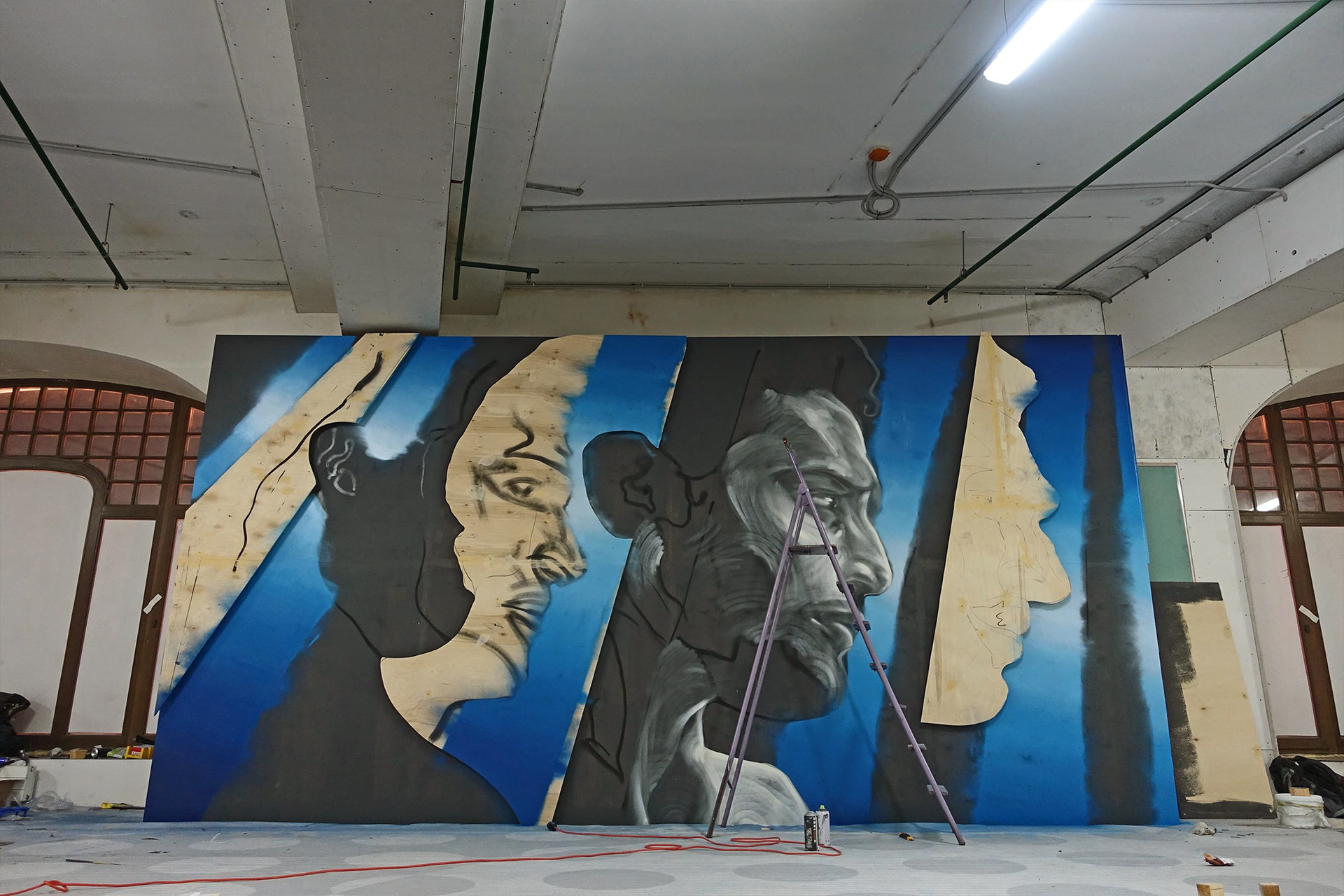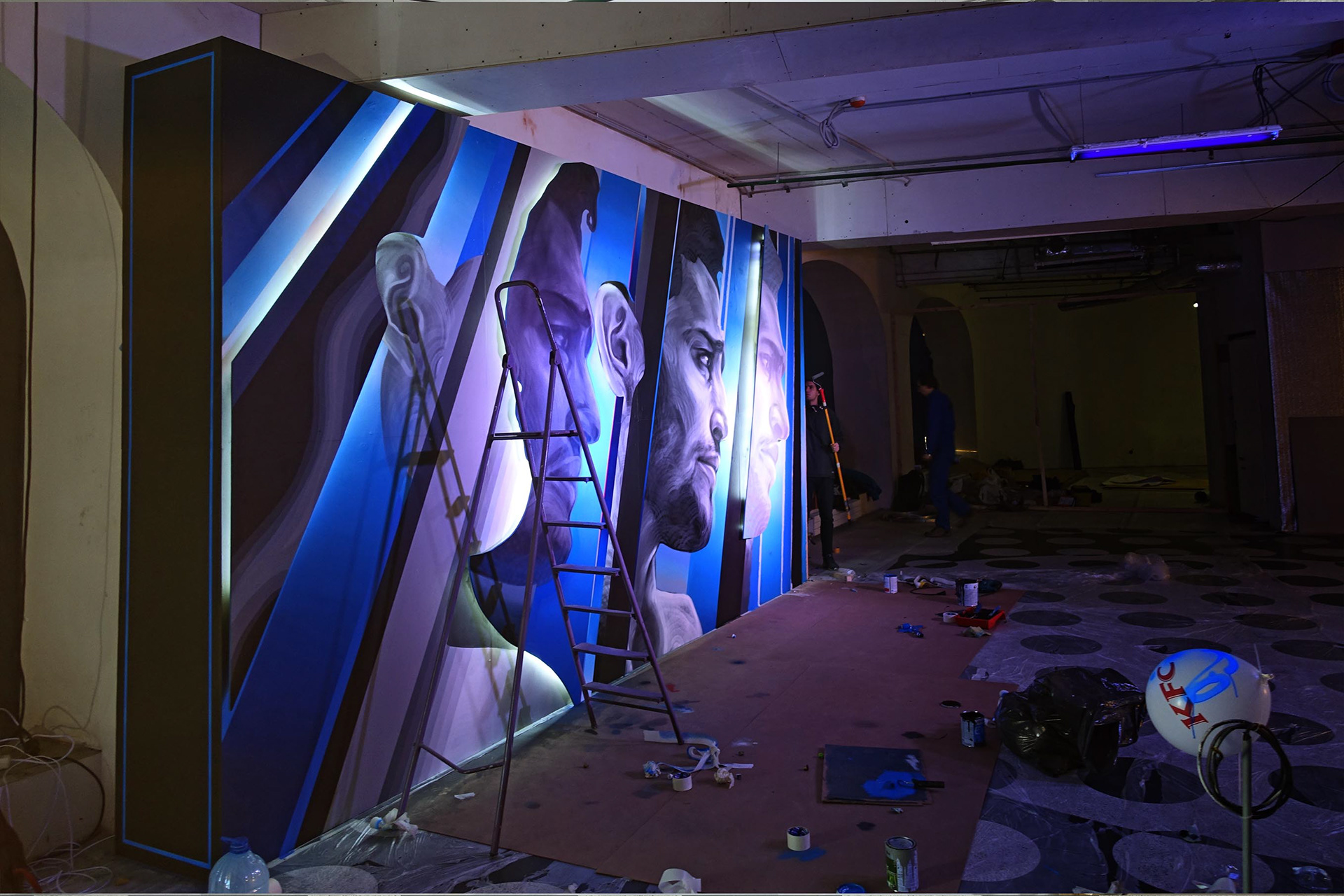 During the event it was a popular with photographers and guests as it was one of the most lit areas.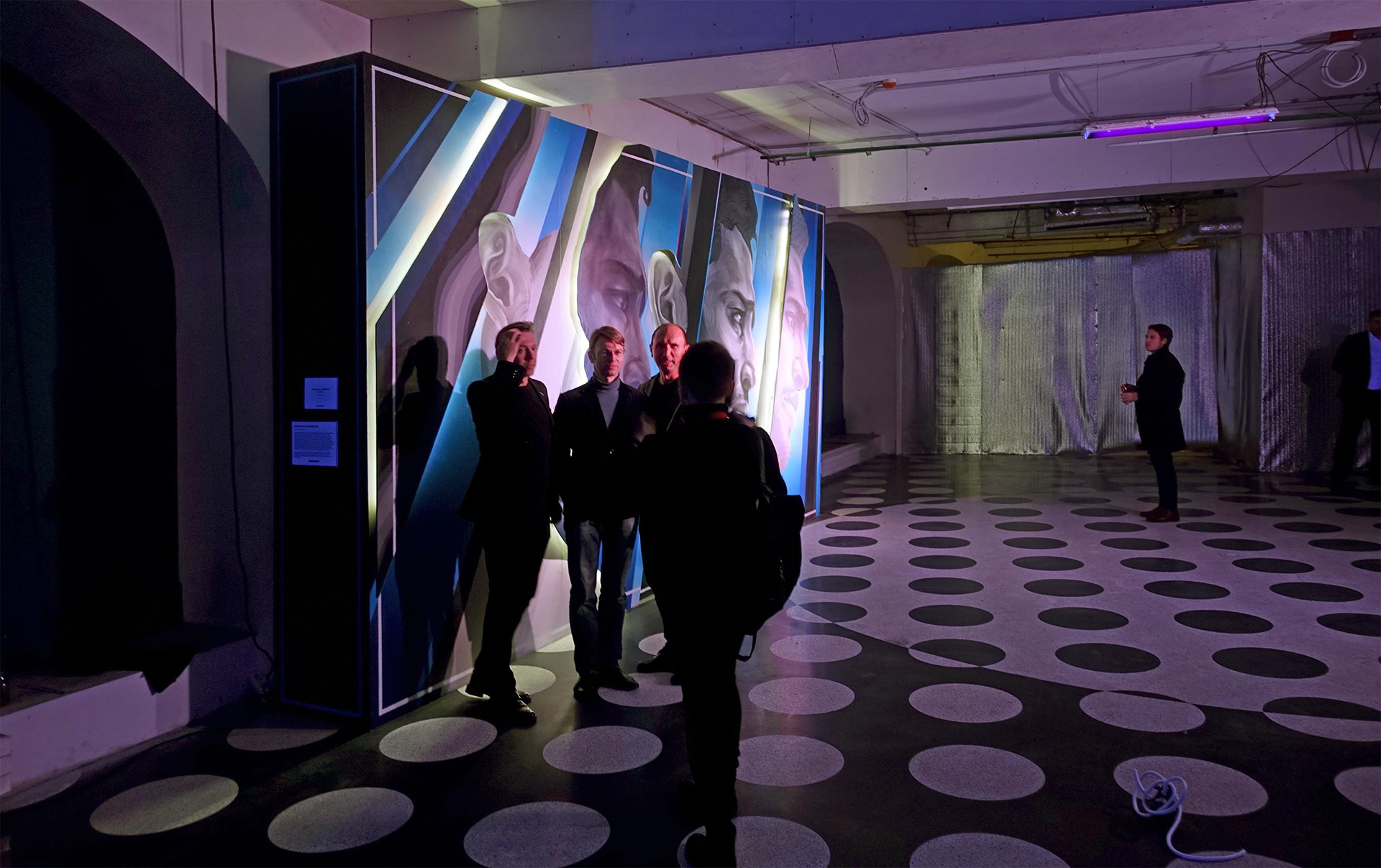 After the exhibition, we could not find a second home for my installation and I couldn't just take it to the dump. We took it apart and transported to family country house where it will be useful. 
Final video from the event.
Description of the project accompanied by sketches and drafts. Submitted to curators in Russian.